Paper Jam + Print
Paper Jam + Print is a collaborative print studio in downtown Phoenix, AZ that houses SATURNHEX, Shut Eye Press, and Wasted Ink Publishing, three presses that share a common ethos: to provide accessible, intentional, D.I.T. (Do It Together) printing opportunities.Information on services, workshops, and membership is coming soon. Follow Paper Jam + Print for updates.
Upcoming Events!
Join us for our open studio each First Friday to try out art and press activities. No fee or experience required.
- August 4, 2023 | 5:30-8:30 p.m.
Join us for our One Year Jammiversary as we celebrate our first year at Paper Jam + Print!
- August 19-20 | 11 a.m. - 4 p.m.
Join us on August 19 and 20 for the 7th annual PHX Zine Fest!
---
SATURNHEX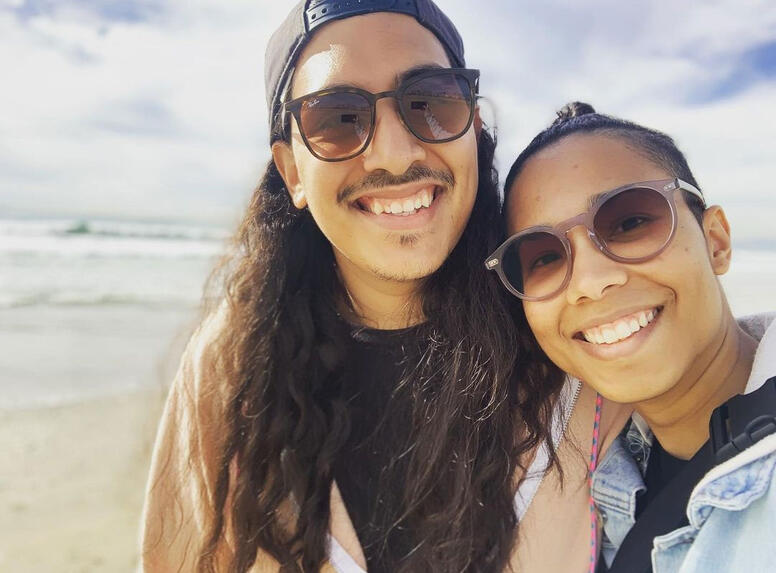 SATURNHEX is an independent art studio focused on exploring illustration, storytelling, & design through silkscreen and risograph printing, merch making, & apparel. Victoria + Julian offer services in Risograph experimenting and printing, 3D modeling & Printing.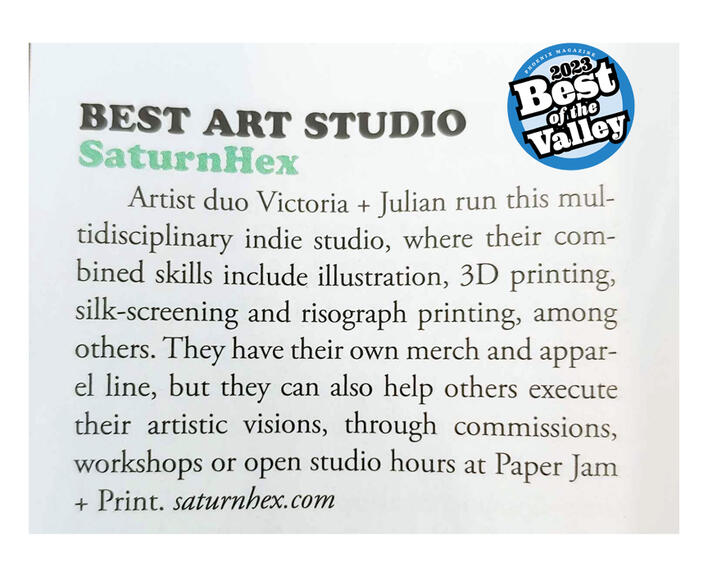 ---
Shut Eye Press
Shut Eye Press is a print and bookmaking studio that specializes in storytelling, design, and creative collaboration. They make artists' books, zines, stationary, and other handmade items using sustainable processes, playful materials, and traditional letterpress techniques. The studio is equipped with a 1911 Chandler & Price New Style platen press, a Sigwalt Ideal 3 platen press, a galley proof press, an Ettan MS-3 etching press, a RISO EZ390 printer, a Glowforge laser cutter, a Challenge guillotine paper cutter, and other artistic tools.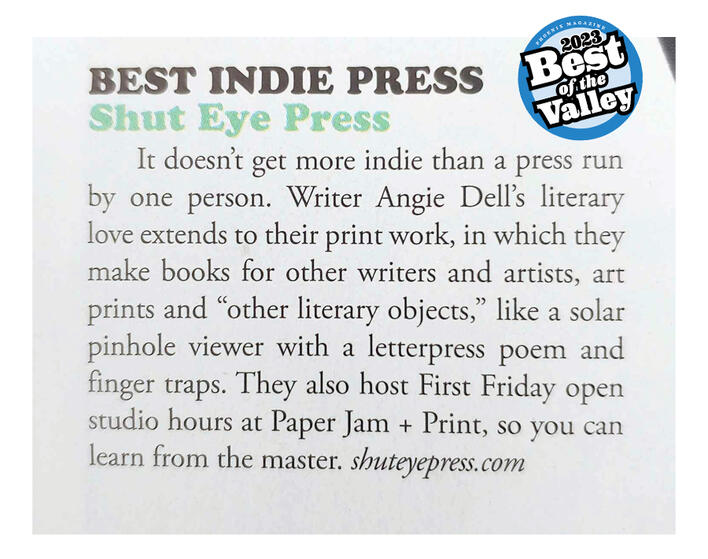 ---
Wasted Ink Publishing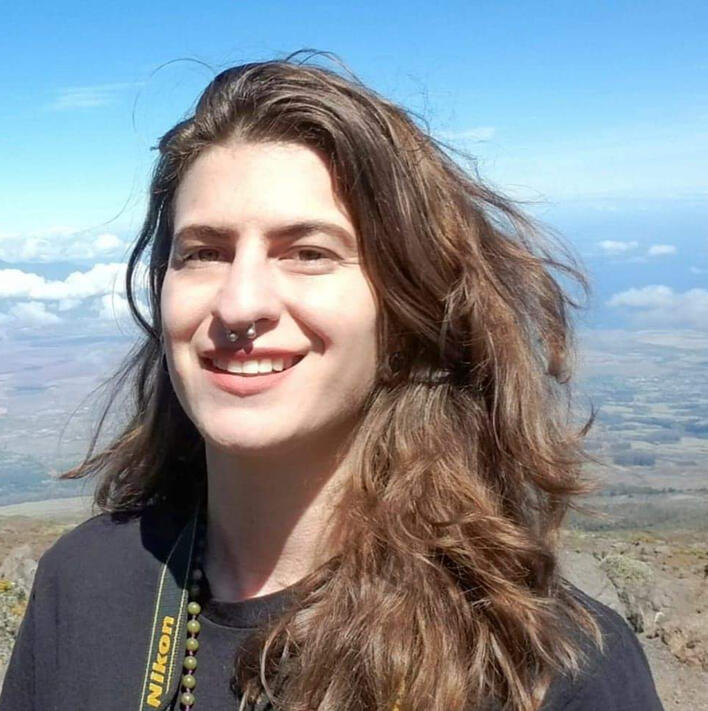 Wasted Ink Publishing, an expansion of Wasted Ink Zine Distro, is now providing printing and binding services for zine makers, artists, and creators. Wasted Ink has always valued personal narratives and they're here to help bring them to life on some real neat paper. Equipped with multiple Kyocera laser printers, a Risograph RP 3700 printer, a perfect binder, coil binder, and longarm staplers, they're a one-stop-shop to design, print, and distribute self-published projects.